Welcome to the official website of the Kaminarimon Tawara Shopping District
Kaminarimon Tawara Shopping District is only a 5-minute walk from Kaminarimon, Asakusa. Please visit our charming shopping street with a deep sense of nostalgia where you can find blends of both old traditions and urban styles.

About Kaminarimon Tawara Shopping District
The shopping district is at Kaminarimon 1-chome. It extends 200 meters north from Tokyo Metro Tawaramachi station on Asakusa International Street to a block of Kaminarimon Street.
In 1960, 13 stores established the Tawaramachi Stores Association and worked on an arcade construction. In 1975, it was renamed Asakusa Kaminarimon Tawara Shopping District. The number of shops increased as an arcade construction had completed.

In 2005, the long-awaited Tsukuba Express train service was opened and attracted more visitors. After the arcade was removed, street lights and blue awnings became the distinctive features of our shopping area.

There is a 190 years old Buddhist altar shop, a traditional herbal medicine shop handling lamprey since before World War II, a stylish French restaurant, and a hotel. It's a great place when visiting from far or just on a stroll. You can also enjoy a great view of Sky Tree from Kaminarimon street.
About Kaminarimon Tawara Town Council
One of the 44 town councils participates in the Sanja Matsuri, an annual festival held every May at Asakusa Shrine.
In Kaminarimon 1-chome, the same area where Kaminarimon Tawara Shopping District is, there is a residential community called the Kaminarimon Tawara Town Council. It is one of the 44 town councils participating in the annual Sanja Matsuri of the Asakusa shrine. Mikoshi (portable shrine) carriers from all over Japan come to attend this festival in May, and Town mikoshi and Sanja miyamikoshi parade through the town and shopping district in a highly-spirited manner.

The official website of Kaminarimon Tawara Town Council is under construction.
Shops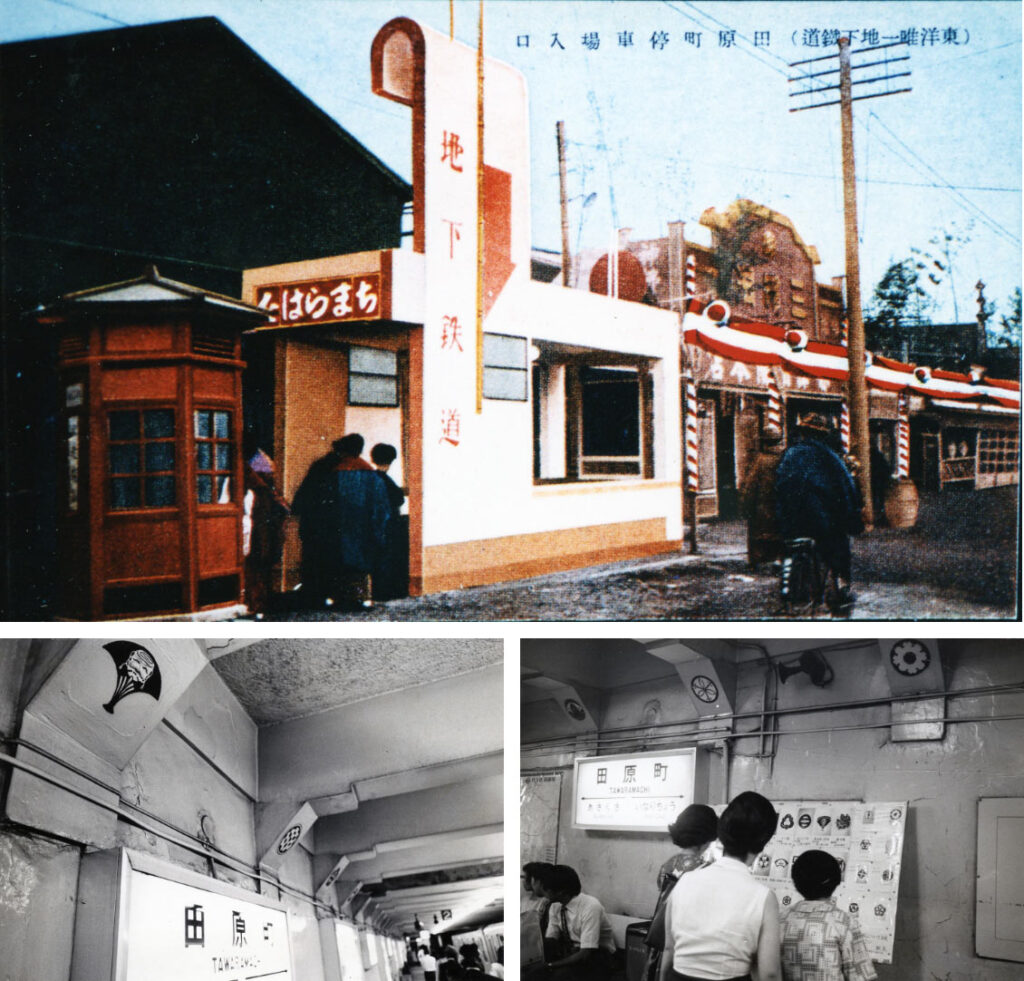 Photo provided by Tokyo Metro Museum
The district used to be a rural area in the Sensoji domain.
Since papermakers used to live in the area, it was called Kamisuki (paper making) town at the time.

Subsequently, many residents started to move into the area. Asakusa Tawaramachi was registered as an official town in the Kanbun period (1661-1672) after dividing the land into three sections. The name, Tawaramachi, portrays rice fields and farms in the town.

In 1872, Asakusa Tawara 3-chome was divided into north and south across Kaminarimon Street, and then into north and south across Asakusa Street in 1876, establishing the area of the town.

Asakusa North Tawara 3-chome is today's Kaminarimon 1-chome, where the Kaminarimon Tawara Shopping District is now. Tawaramachi does not remain on the current residential map, but the name remains in the Tokyo Metro Ginza Line station.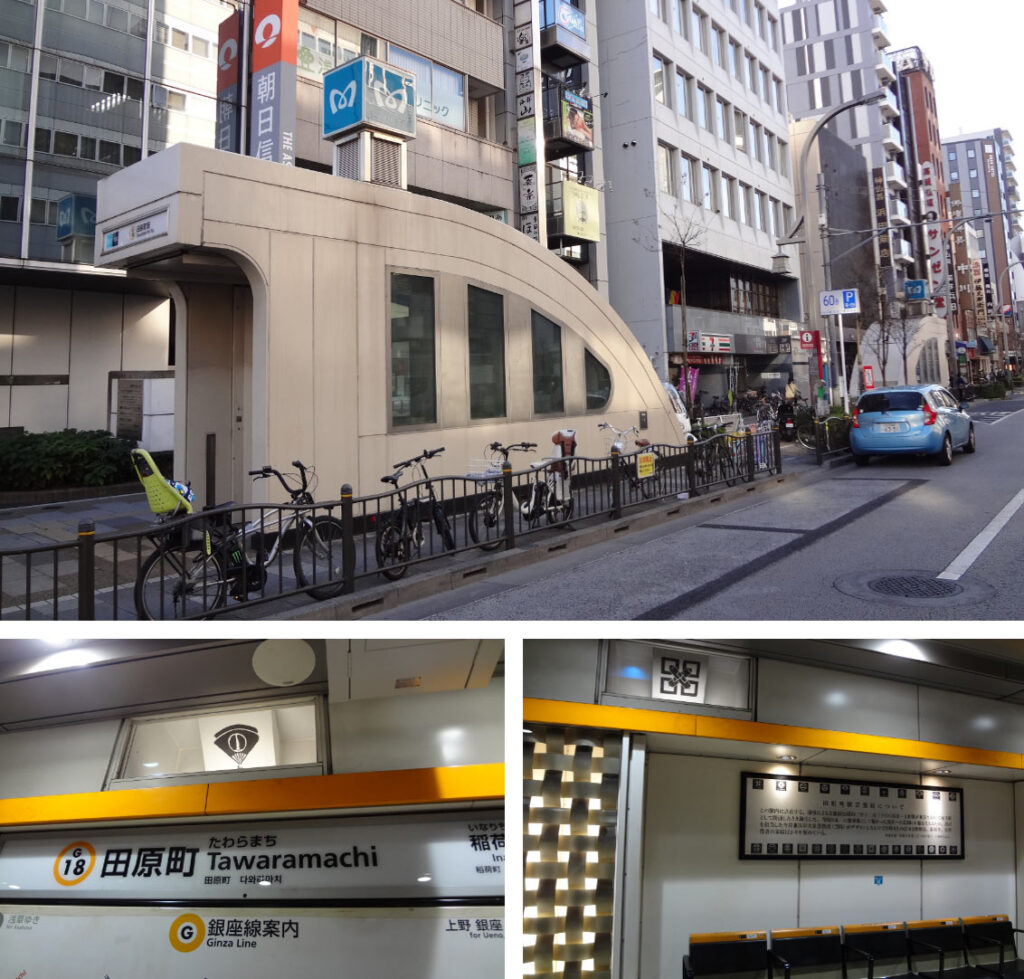 In 1927, Japan's oldest subway was established between Ueno and Asakusa. Tawaramachi Station was one of four stations opened beside Ueno, Inaricho, and Asakusa at the time.

The subway made Asakusa the busiest entertainment district in Japan.
Geino (entertainment) crests were installed at the station to add little styles to the gateway of Asakusa. Geino crests are the family crests of Kabuki, Shinpa(new school drama), and other famous stars at that time.

These crests were covered and hidden from public view when they renovated the station in 1984. But they are now partially visible from the platform after the station was renovated again in 2018.
Access